Durham, NC- The Day Started with four and finished with the final two. First Calvary showed its strength as it pulled away early in the second quarter behind twelve quick points in the first half. First Calvary kept its pressure up throughout the first half to take a early 23-13 lead going into halftime. The Second half started with First Calvary continuing to press full court and Dwight Vincent capitalizing on that with 6 quick points to push the lead to 16. The Pressure became to much as Saint Mark couldn't get the ball on the inside like they are used to doing.
         First Calvary outscored Saint Mark 16-3 in the third quarter to take a demanding 39-16 lead going into the final quarter of the championship game. Saint Marks Stephen Fisher held his own all day as he was determined to help his team overcome defeat as he lead Saint Mark with 11 points. Zy'Nyjeon Spottswood added 6 points and Tony Hunter Jr. added 4 points in championship game for Saint Mark.First Calvary was lead by Luke Orstad with 18 Points. Dwight Vincent Contributed 14 points, Genaro Hood with 7 points, Malek Allen 4 points, and Bryce Smith with a Free throw. First Calvary Finish the year with a undefeated season to be crown Regular Season and Tournament Champions. 
Congratulations to both programs as we look forward to next year.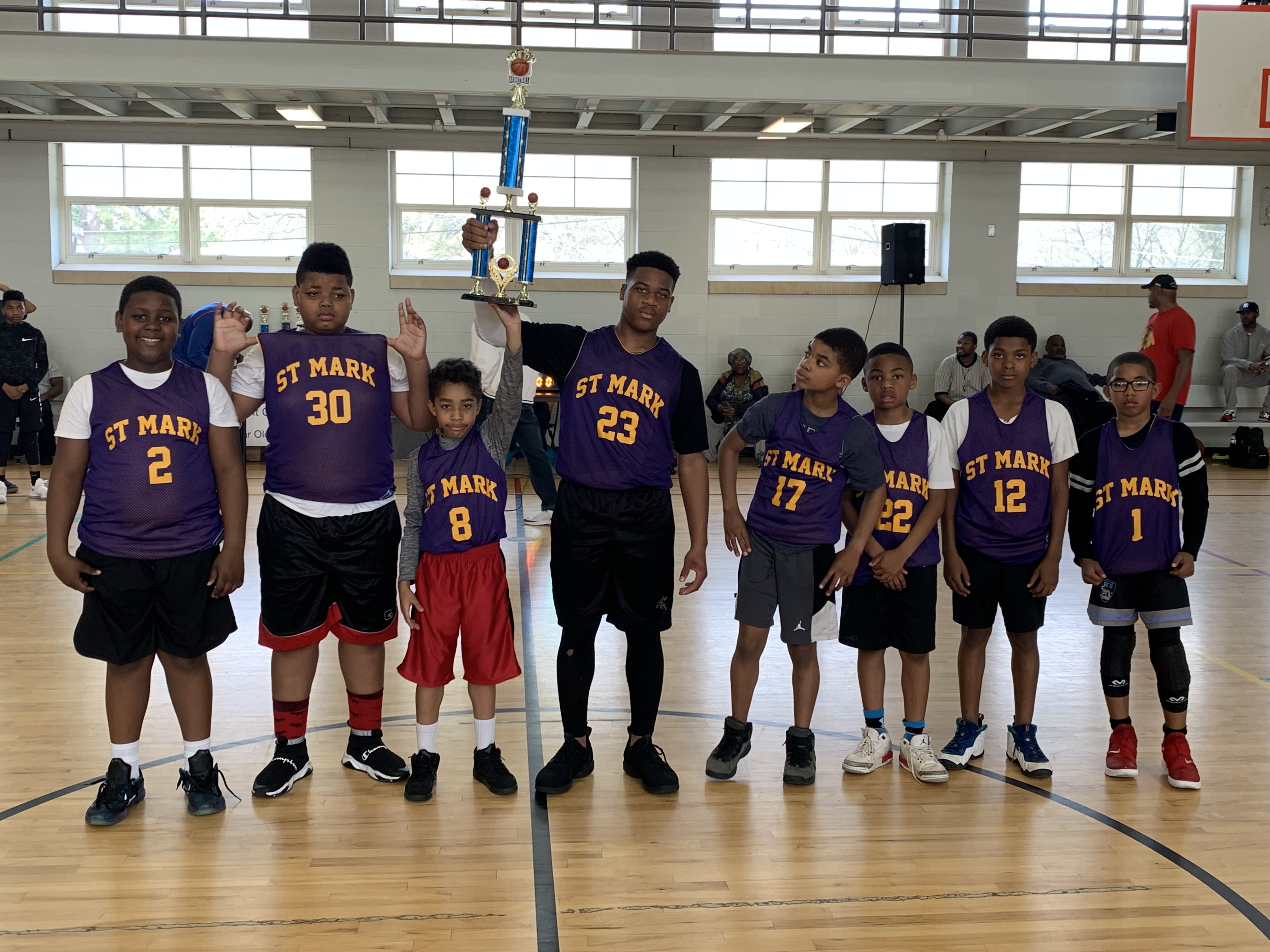 The Day started off with our Final Four games with Union Baptist 9-12 against First Calvary. First Calvary was lead again by Luke Orstad leading the way with 14 points again and Dwight Vincent with 10 points. Other Contributors for First Calvary were Bryce Smith(4), Kahlind Vincent(2), Atticus Kenney(3), Zayquan Bowling(2), Jesse White IV(2), Malek Allen(1). First Calvary jumped out to an early lead going into halftime against Mount Level. Mount Level just couldn't get in the game against First Calvary as LaShaun Trice knocked in six points on the day. Other Scorers for Mount Level 9-12 were Albert Anderson Jr.(3), Ke'Shaune Clegg(2), Joshua Rand(3), DJ Lucius(2).
         First Calvary finished the game with a big run as they ran away from Mount Level 37-16 to punch their ticket as the first team into the big dance. Saint Mark jumped out to a 7-2, first quarter lead as they had look to punch there way into the big dance. Stephen Fisher had his way against Union Baptist in the second semi-final 9-12 year old division tournament game.  Fisher lead Saint Mark with 12 points. Tony Hunter jr. Looked to help Saint mark close the book on Union Baptist attempts to make it the championship game as he scored 6 of his 8 points in the fourth quarter alone. The combo of Fisher and Hunter was too much as Saint Mark Prevails 28-20 over Union Baptist to set up the match-up of the hour again First Calvary. 
9-12 YEAR OLD DIVISION ALL TOURNAMENT TEAM
1.  Myles McMillian- White Rock
2.  Jakhai McKenzie- White Rock
3.  Carlos Green- Union Baptist
4.  Javonte Key- Union Baptist
5.  Stephon Fisher- Saint Mark
6.  Antonio Henderson- Saint Mark
7.  Tyler Jones- Mount Calvary
8.  Noah Clark- Mount Calvary
9.  Genaro Hood- First Calvary
10.  Dwight Vincent- First Calvary
11.  Van Harris Jr.- Mount Level
12.  D.J. Lucius- Mount Level